BBC3-2700/BBC3-2600
8×4 DOCSIS 3.0 Cable Modem, High Speed EMTA Wi-FI Gateway
The BBC3-2700 is a highly integrated DOCSIS 3.0 EMTA Wi-Fi cable modem gateway. It comes with high performance 2×2 11n 2.4GHz option 2×2 or 3×3 11ac 5GHz Wi-Fi network and 4 ports Gigabit Ethernet switch. Our product can provide customer more WiFi coverage plus ultra high speed cable modem service in one box.
The BBC3-2700 offers cable modem throughput speed up to 8 channel downstream and 4 channel upstream superior performance over TV coaxial cable line. It gave the best user experience to navigator Internet, watch online video and contact with friends never stop.
In an effort to make BBC3-2700 as easy to use as possible deploy and use. Flexibly remote control interface makes MSO operator easy to management BBC3-2700 on the fly.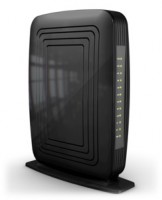 8×4 DOCSIS 3.0 supported
4 x Gigabit Ethernet RJ-45 LAN ports
1 x Coaxial port on F-Connector
2 x FXS VOIP ports (BBC3-2700 Only)
On/Off power button
Triple internal antenna 2×2 11n/2×2 or 3×3 11ac Wireless LAN (5GHz Option)
Supported IEEE 802.11 a/b/g/n/ac devices
WiFi Security WEP,WPA,WPA2
WPS easy pair button
1 x USB host for samba share
Fully compliance EuroDOCSIS 3.0 and EuroPacketCable 1.5/2.0
Support TR069 remote management
uPnP IGD
IPV6 Ready
Cable Modem Features
Compliance with DOCSIS 2.0/3.0, EuroDOCSIS 2.0/3.0 & Hybrid mode
Video over IP (MPEG over IP encapsulation)
Supported BPI+ security
Full band capture
Spectrum Analyzer
Operation frequency range Upstream: 5MHz~85MHz, Downstream: 108MHz~1002MHz

Router Features
IPv4 and IPv6
DHCP Server, UPnP V1.0 and IGD Profile
Routing: NAT/NAPT, ALG, Virtual Server, DMZ, VPN Pass Through
Firewall: Filtering, DoS Protection, SPI, BPI+/SEC
QoS: ToS/DSCP, 802.1pQ/VLAN, Priority Queue/Traffic Shaping
Multicast: IGMP v1/v2/v3 Snooping and Proxy, MLDv2
Management: TR-069, SNMP, Web Configuration, TR-181i2

LEDs
Power, Cable Modem Online, Wi-Fi Activity, TEL1, TEL2

Voice over IP Features (BBC3-2700 Only)
PacketCable 1.5/2.0, EuroPacketCable 1.5/2.0
MGCP/NCS, SIP v2 (RFC 3261)
SDP, RTP, RTCP
Call Hold, Waiting, Transfer, Forward, 3-way Conference
CLIP/CLIR, DND, Hot Line, Dialing Plan, MWI
Country-Based Call Progress Tone
Caller ID FSK (Bellcore/ETSI) Type I & II, DTMF
G.711 a-Law/u-Law, G.723.1, G.729ab, G.726, G.728, G.722, iLBC
FAX: G.711 Pass Through, T.38 Relay
Adaptive Jitter Buffer, VAD/CNG, PLC, G.168

Wireless LAN Interface
IEEE 802.11a/b/g/n/ac Compliance
Channel configuration
Wi-Fi Security: WEP, WPA, WPA2
802.11i, 802.11e, 802.11u
WPS
WMM
Multi SSID

Buttons
Power switch
WPS
Reset pin hole

Physical Specifications
Dimensions: W225x D157.7 x H48 mm
Weight: 500g
Environmental Specifications
Operation: 0° ~ 40°C (32°F ~ 104°F)
Storage: -10° ~ 70°C (14°F ~ 158°F)
Humidity: 20%~90%(non-condensing)

Power Requirement
12V DC, 2.5A
AC Adaptor 100~240V 47~63Hz
Certification
CE
FCC

BBC3-2700
DOCSIS 3.0 8×4 EMTA WIFi Gateway
BBC3-2600
DOCSIS 3.0 8×4 WiFi Gateway